Model Number
Radio Shifters are customized according to customer needs.
Call 400-118-8601 · Email HJ@haojintech.com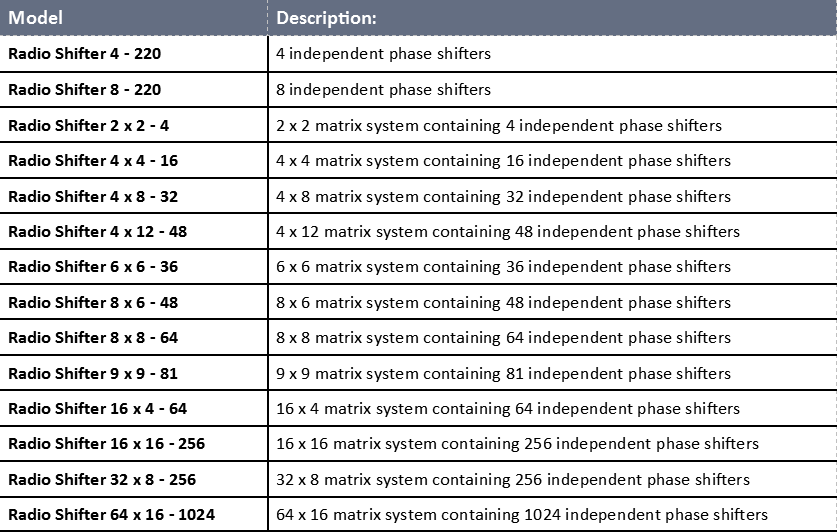 Features:
Radio Shifters are multi - channel digital phase shifters with high phase accuracy, low - phase - loss. Users may adjust phase shift with panel and LAN Ethernet ports on each channel. Radio Shifters are mainly used in the communications antenna and phase - controlled radar and other communication equipment.